Page 70 - SMUGGLING IN INDIA REPORT FOR 2020-2021
P. 70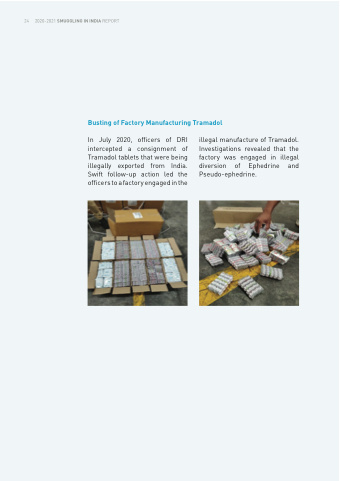 24 2020-2021 SMUGGLING IN INDIA REPORT
Busting of Factory Manufacturing Tramadol
In July 2020, officers of DRI intercepted a consignment of Tramadol tablets that were being illegally exported from India. Swift follow-up action led the officers to a factory engaged in the
illegal manufacture of Tramadol. Investigations revealed that the factory was engaged in illegal diversion of Ephedrine and Pseudo-ephedrine.